Become a member of the FALC Foodie Club and enjoy French dining experiences in Sydney!
The concept
We meet regularly in a French restaurant or café in Sydney for a nice meal in good company. One of our teachers accompanies the group to facilitate the discussion in French (or franglais if you're not ready for a full event all in French yet!).
There are so many French restaurants and cafés in Sydney that our options are almost limitless. Our aim is to offer a variety of options to suit different tastes and schedules.
We'll alternate lunches and dinners, and will pick a variety of restaurants ranging from café-style food for affordable budgets to full gastronomic experiences for those who would like to indulge.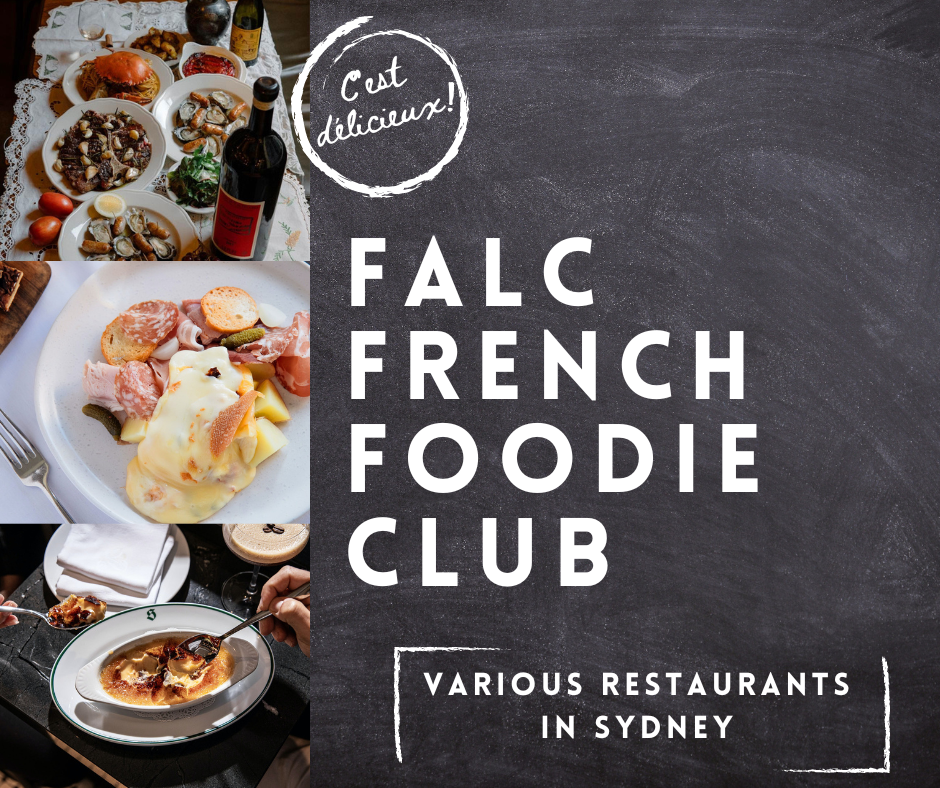 We're changing our Foodie Club system!
You no longer need a membership to attend our Foodie Club experiences.
No need to commit to coming several times, you can now just choose to join us once, occasionally or every month, whatever suits your schedule.
Each event will be an opportunity to meet other French-lovers from the FALC community and converse in French while tasting delicious French food.
Next rendez-vous
Our tummies are full. We had plenty of delicious French food this year, so we're taking a break to make room for Christmas. We'll be back exploring more French restaurants around Sydney in February 2024.
Past rendez-vous