French à la Carte offers Private tuition for Individuals and Groups of up to 6 students, to everyone interested in tailored classes which suit your availability, level and goals.
Our Term General French Classes and Conversation Classes are very popular, but might not be the ideal option for you for a variety of reasons. Private tuition can help you start or continue your French journey at your own pace, giving you all the flexibility you need pour parler français.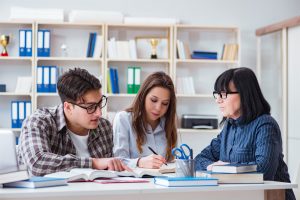 If you and some of your classmates would like to keep up with your French in between regular Terms, we can organise additional lessons during Term breaks.


If you are a group of students of similar level interested in organizing regular or short-term lessons at a time and pace that suit you, we can organise tuition fitting your schedule.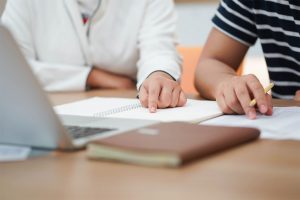 If you have missed a few lessons or cannot attend your regular class for one Term, private tuition can help you catch up with the content studied by your regular class so that you can then join your class and be sure that you aren't falling behind.

If you'd like tailored tuition to suit your schedule and personal goals , such as practice specific grammar points, improve conversational skills, prepare for an exam, gain confidence in interacting in French with others, etc.
We will do our best to find a teacher available at your preferred days and time slots. If you have a flexible schedule, please indicate several days and times, it will be significantly easier to find a teacher.
If you have specific dates in mind, it helps if you can let us fill in the request form at least two weeks prior to the desired start date.
If there is a particular teacher that you'd like for your private tuition, let us know. We'll make sure to contact them first and do our best to meet your demands, but note that we cannot guarantee a particular teacher.
If the teacher's or your availabilities change and tuition can no longer be arranged with your teacher, we will find another teacher as quickly as possible to replace your teacher, either temporarily or permanently, depending on circumstances.
You fill in the Individual & Group Private Tuition Request Form

We contact you if we need further information and contact our teachers to find an available teacher

Once we have found a teacher, we contact you to confirm tuition details and organise payment

Your classes start. The school arranges the date and time of the first class. Subsequent classes can be arranged directly between you and the teacher.
Due to the current COVID-19 restrictions in NSW, our Private tuition service is only available online via Zoom until further notice.
Once we can resume face-to-face, classes can be arranged in our St Ives School or at a location of your choice.
Prices
Package deals:
5% discount for a 10-hour booking
10% discount for a 20-hour booking
Conditions
Minimum 4 hours booking.
Bookings valid for 6 months from date of purchase.
Duration of classes: 1hr, 1.5hrs or 2hrs
Cancellation Policy
If you need to cancel a lesson, please inform the teacher and the school as soon as possible. Any cancellation within 24 hours of the time of the lesson will be fully charged. If a lesson is cancelled more than 24 hours in advance, it will be rescheduled.

For semi-private tuition: if one or several student(s) of a semi-private group cannot attend a class and the class is maintained for the other student(s), no refund will be available for the student(s) who cannot attend the class.

Prepaid hours have to be used within 6 months and will only be refunded in exceptional circumstances, or if a student has valid prepaid hours left to use and the School cannot find a teacher to organise lessons