FRENCH CLASSES IN ST IVES
Learn French in our main school right next to St Ives Shopping Village.
A little bit of France on Sydney's North Shore!
School Facilities
Conveniently located on 164A Mona Vale Rd, between St Ives Shopping Village and the Ampol petrol station.
Limited free parking is available on-site or on adjacent street, or you can park in the shopping village which offers 3-hour free parking.
Coffee, tea and biscuits are available in the school's kitchenette. There is storage available for each class, for those who would like to leave their mug (or wine glass!) permanently.
Classrooms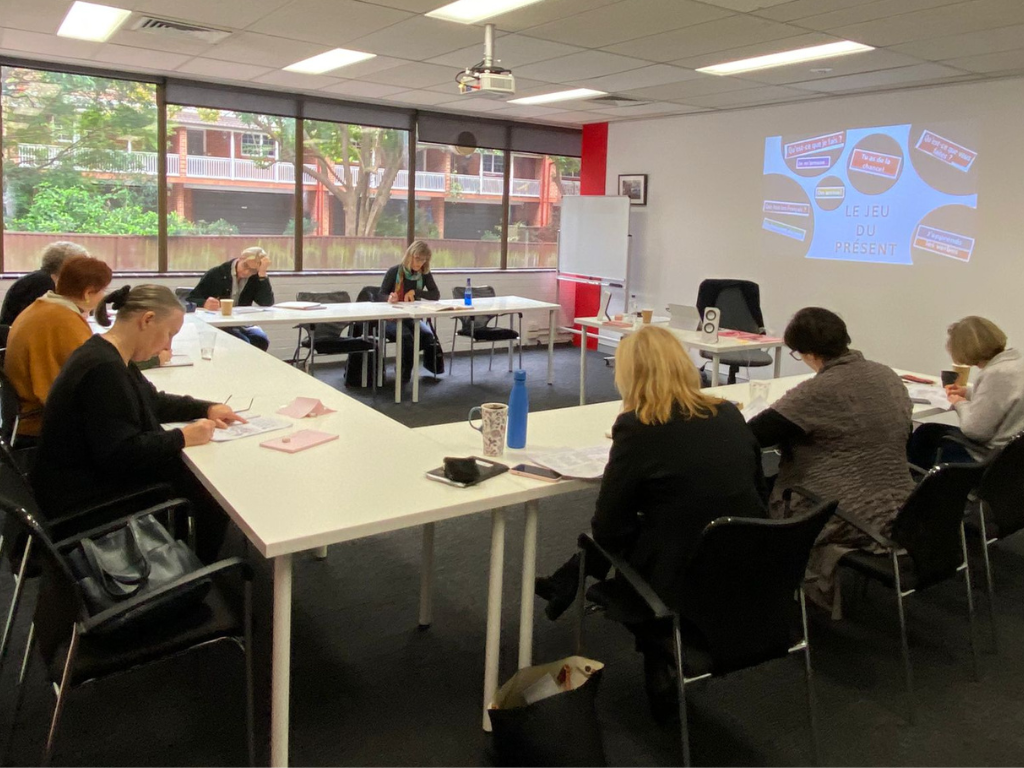 Our school has 3 classrooms to accommodate General French, Conversation and private lessons.
The rooms are air conditioned and well-equipped with videoprojectors or a TV, large tables and comfortable chairs.
Classrooms are located at the back of the building, away from the road and street noises.
Library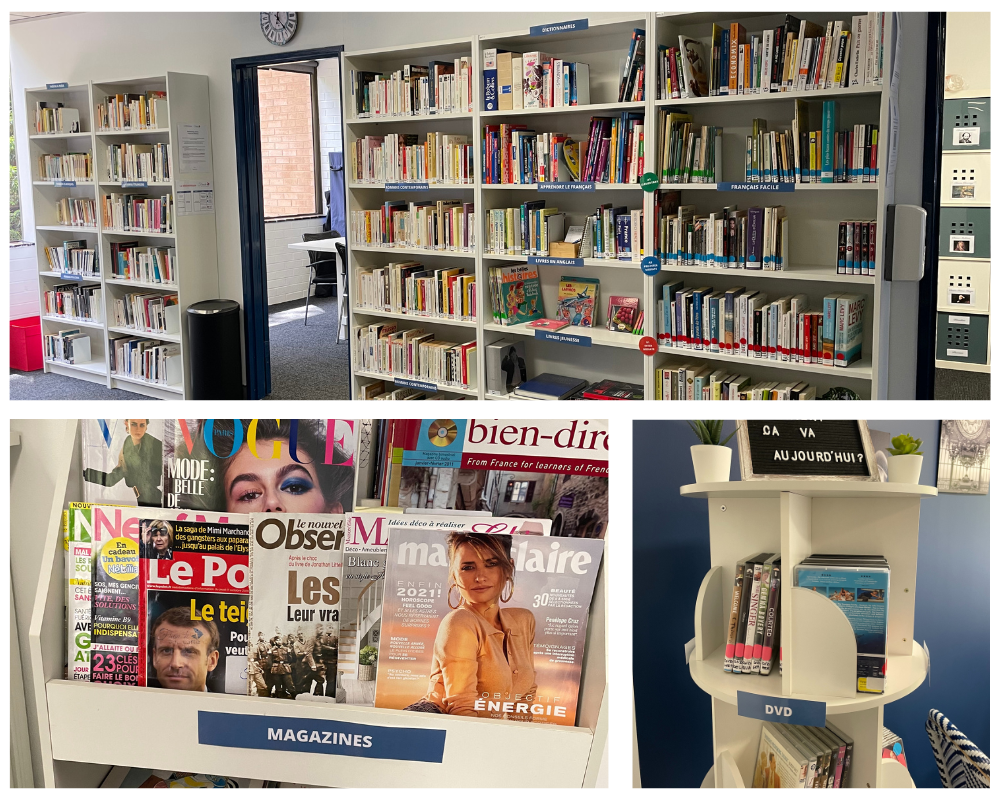 Immersing yourself in French, whether it be through films or literature, is a wonderful and enjoyable way to keep French in your life outside of your French classes.
French à la Carte provides its students with free access to the French Library, which includes books, magazines and DVDs for you to enjoy and to help you learn and practise your French skills.
More information here.
Find your class in St Ives
You can narrow down your search using the filters on the lefthand side.